FUTURE LIES IN STEM EDUCATION
In view of Science stream losing steam among Mumbai students…
Dr. Sangeeta Srivastava
Principal

STEM education is the need of the hour to help students make the leap from users of technology to innovators. Today India is developing extremely fast in the sector of Engineering and Technology. There is going to be tremendous requirement of skilled professionals in these fields. But sadly in Mumbai more and more students are attracted towards other streams of learning except Science.
On surveying it was observed that a good number of students who were expected to study Science after their tenth grade and had shown interest in science in their school, went on to opt for commerce or Arts. It was discovered that more students feel that following a science education is tedious, requires dedicated studying, and more time to complete a professional course. This trend is very scary as these students are not aware of the numerous career options other than engineering or medicine available for science students. It is a fact that a science student can make a good career, whether he/she is a brilliant student or average, or even below average. He/she can even join various skill based diploma or professional courses. Today PMKVY (Pradhan Mantri Kaushalya Vikas Yojna) is picking up very rapidly and even the students who could not succeed in regular studies can do these free courses and earn a decent living compared to students from other streams. They can even set up their own business.
Studying science introduces students to 'STEM Education'. STEM means Science, Technology, Engineering and Maths, is relatively a new term in the Indian education. A good STEM education creates critical thinkers, problem-solvers, and next generation innovators. The STEM education utilises a framework of learning by means of practical, application based teaching, which aids in effectively developing the decision making and strategising skills of children.
India is now at a stage where the number of STEM jobs are growing faster than the availability of STEM graduates. According to the National Science Foundation, it is predicted that 80% of the jobs created in the next decade will require some form of math and science skills. The education system which is exam-focused since a long time has limited our students when it comes to innovation, problem-solving and creativity, inspite of having the top quality talent. This is where the STEM comes in to fill this gap.
Research shows that children develop interest in STEM fields from the age of eight. This is due to their attraction for technology, gadgets and gizmos. This interest can be easily used by school to transform interested students from being just users of technology to being the developers themselves. It is important today that schools bring STEM in the classroom, inspiring our future coders. Curriculum should incorporate 'do it yourself' method.
Schools have to look beyond smart classrooms towards hands-on learning and improvement in STEM technology through smart class platforms. One of the biggest challenges involved in the implementation of STEM education is to design infrastructure, curriculum, to guide children and support them and dedicated teachers. Some think that by introducing STEM, students will get diverted from their studies and they would not be able to do justice to their defined curriculum in time. But by using these methods, the outcome itself will prove how beneficial is it.
Countries around the world are adopting this methodology by introducing national curricula that set frameworks and projects which apply the STEM methodology. In the U.K., BBC developed the micro:bit, a small inexpensive codeable device linked to a rich environment that allows teachers to link STEM to real life problems. The U.K. rolled out the micro:bit project to one million children in 2016 and several other countries have followed including Singapore and Iceland. Japan, has already introduced national STEM frameworks for 2020 and others are following as well. (resource: Internet)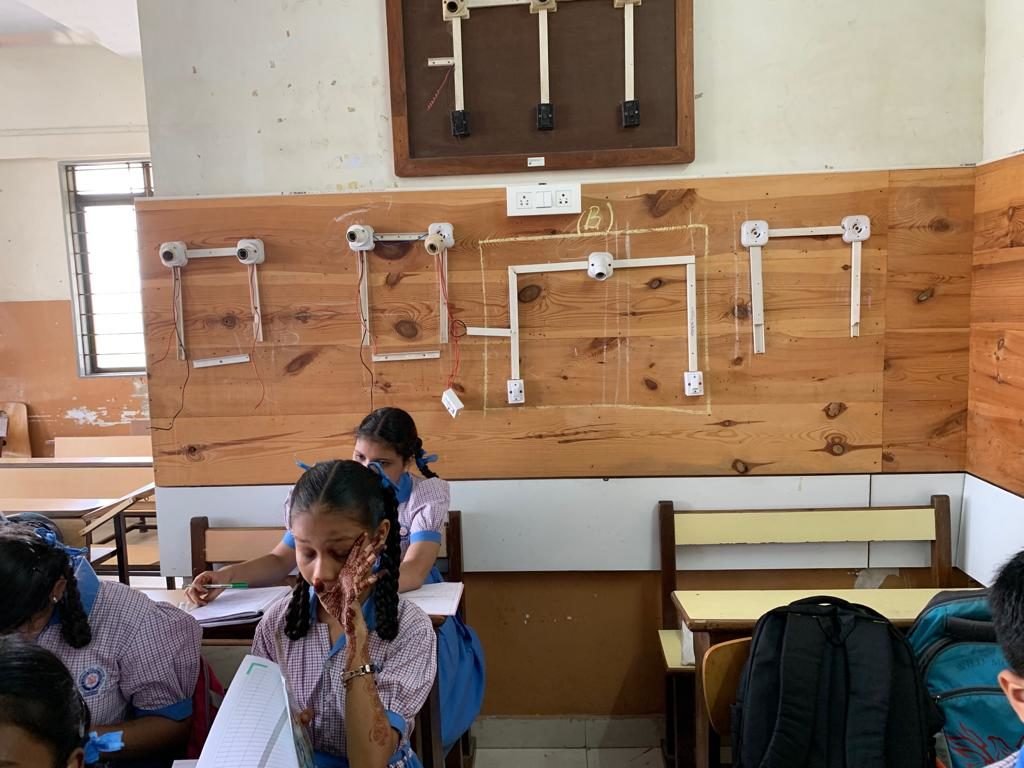 Ours is the second most populated country with immense talent and culture. Now, with the Government of India's 'Make in India' Innovation Mission, there is focus on developing innovation and manufacturing right from schools. This is the right time for us to take the challenge and develop a habit of application-based learning and innovation. When Indian space mission is making waves globally let teachers and students integrate technology with curriculum in classrooms to make their minds agile, innovative and future ready. Its an appeal to schools, teachers and educators to encourage and motivate students from early grades to study science and not only make a great career for themselves but also be an asset to this fast growing and developing country.