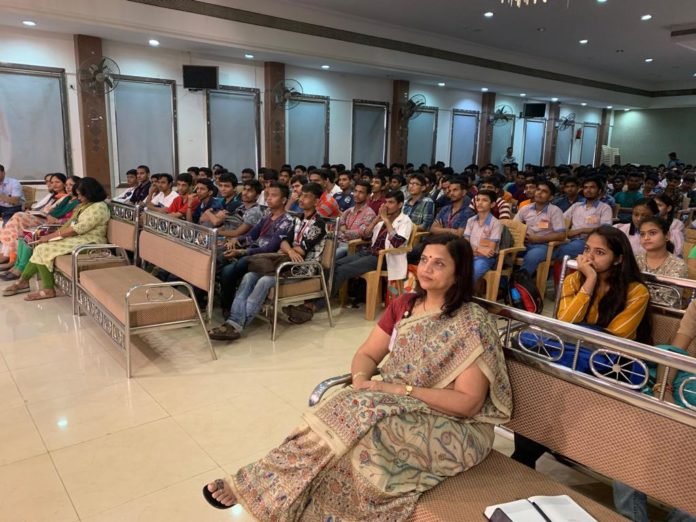 19-8-19
Listen to your heart
Biren Bhuta
Mr Biren Bhuta spoke to 600 students of our Sri TP Bhatia science college, SVP student Parliament members and teachers. .
He spoke about his life in a very honest and transparent manner, touching the hearts of young students
His experience with initial so called success in school, diverting from predecided career in medicine, his realisations and success in engineering and IIM Kolkata. Spending a month in Dalai Lamas Gurukul that changed a lot of things. His joining and leaving glamorous corporate jobs and choosing between Beijing and Bastar tribals learning from adivasis. Sharing his learning from adivasis. His experience and learning from turtles in Orissa. Students were amazed to hear that there are only three places in world where thousands of turtles come and lay eggs on one single night. Orissa, Mexico and Costa Rica; He shared about of helping to serve a leadership institute coming up.
Biren also met 75 secondary section teachers and shared valuable information about an
African tribe how they bring up a child and celebrate birthdays on the day mother thinks to become a mother.
It was a very engrossing talk with plenty of motivation. There were many students who personally interacted with him with their questions to which he very patiently replied.