EFFECT OF ICT TOOLS ON TEACHING OF ENGLISH By  Sangeeta Srivastava and and Indu Garg    VOLUME:1  ISSUE:9   February...
Rakshabandhan is our festival which depicts the spirit of relationship of brothers and...
SVPVVidyalaya students make Eco Ganesha, with river soil and natural colours with a...
Environment week- nature poetry recitation competition on water, moon, butterfly.
https://youtu.be/YuB2sFdPM2Y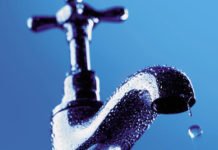 The entire water discharge load from above sources can be recycled after treatment in the following manner and reuse in toilets, washrooms, garden and other washing purposes. This...
Create a positive school climate. A presentation by me for teachers from all over India in ETST Education Today Society Tomorrow at iofc Asia...
Education: RIGHT Is our education liberating today's young ? What is RIGHT in the EDUCATION ? Today everybody is talking about modifications made in our education system...